---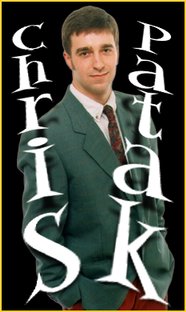 When Chris was a mere eight years old, he saw a television program on animation. It wasn't long before he dug out his parent's old Super 8 camera and started experimenting.
By the time Chris was a senior in high school, he had made dozens of animated films and four dramatic shorts. There was no doubt filmmaking would be part of his life. He enrolled at Ithaca College and happily sped away to major in Cinema Production.
After an intense two years of cinema studies, art history and photography classes, Chris wrote, directed, produced and edited a comedy starring his younger brother. However, he realized there was more to accomplish in the dramatic vein.
Chris created a striking tale of father and son, entwined in a web of child neglect and abuse. The film received an award for Best Dramatic Film by a Senior and was later screened by the neighboring Cornell University Cinema Department.
Using his experience as a camera assistant on student films, Chris soon found work in New York CIty in the camera department. After less than a year in the Manhattan area, Chris joined the local IATSE camera union and was soon working on such studio films as "Extreme Measures," "Daylight" and "Men in Black," as well as numerous commercials.
This year Chris will produce, direct, star and edit "Footlong," a documentary on hot dogs that explores American pop-culture. Along with his longtime friend, Gerald Beyer, he will travel across the nation, in search of the influence this icon has established in our society.
"I will eat wieners and be merry, because that is who I am... that is what I was born to do."

---
Biographies
Chris Patak
co-producer, co-director
Gerry Beyer
co-director
Susannah Luwig
co-producer
The Crew
Get to know them.